A Trio Of National Pride
Achievements & Awards
---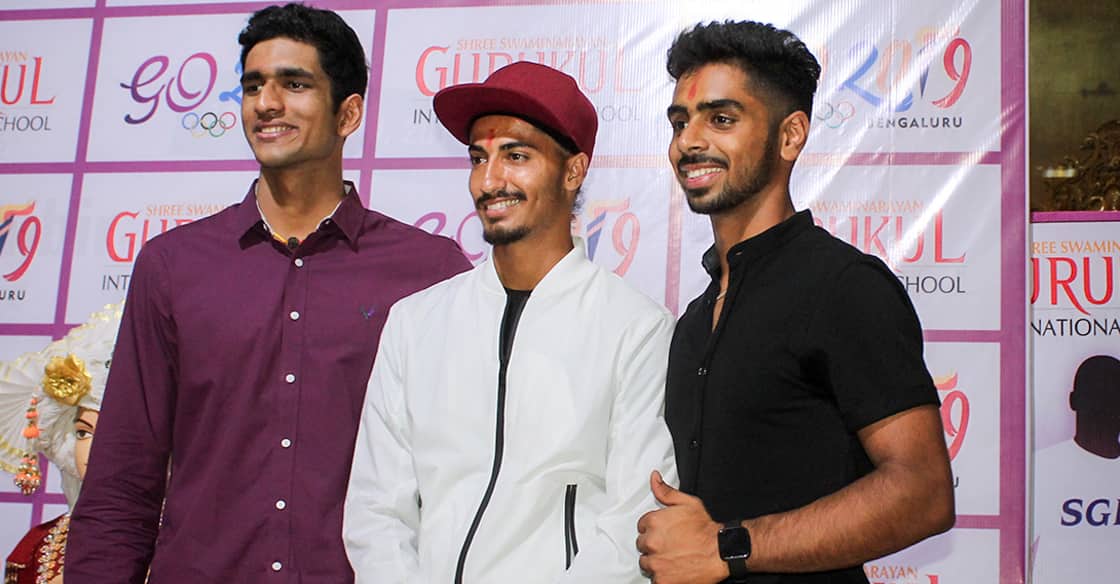 You get what you work for not what you wish for
When a person works hard, he can achieve anything he wishes and longs for. In the current era people shy away from hard work in pursuit of approaching the task from a shorter and much easier route. It is also believed that we need to work smarter rather than hard, many people misunderstand this and believe that hard word is not the key factor for success, whereas it actually means that we must take a smarter approach to solutions but never completely remove hard work out of the equation but continue to work hard even through the smarter path.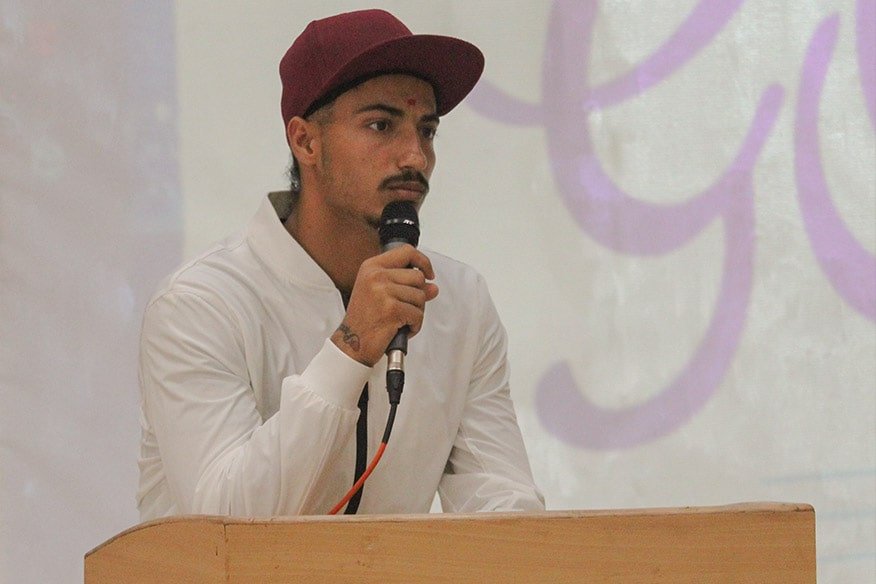 S Shiva, a young swimmer took a similar approach when he realised that he wanted to follow his passion and become a world-renowned swimmer. He truly works hard and follows through every training session. He said that he wakes up at five thirty every morning, be a weekday or not and practices for three hours every morning and evening. He said, "To truly be successful in life we must follow the three C's in life. The first being Consistency, no matter what we do we must always be consistent and follow a strict schedule every day. Secondly Concentration, although there are various definitions for the term concentration, the central one should be that no know matter what we must focus on the present, not the past, not the future but the present moment. Whenever we are a part of an event or competition, we must take part in it with a cool and calm mind and not be agitated and angry. Lastly Cooperative Endeavour, which essentially means that we must be thankful to everyone around us who directly or indirectly might have supported us in achieving our goal, like our parents, teachers, friends and so on."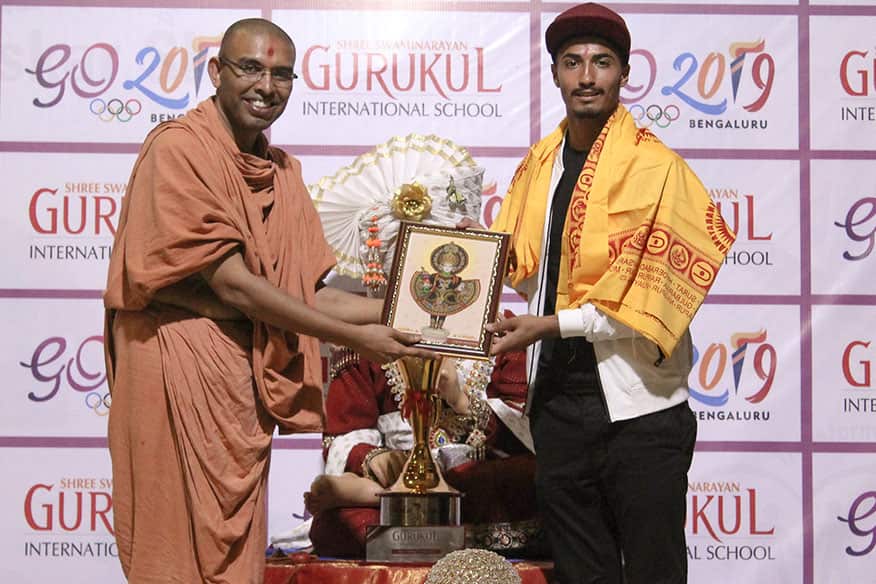 Every player is as important as the other in the team. If one player in the team falls, the whole team tumbles down like a house of cards. Yashdeep Siwach was not more than 17 years old when he got selected to play in the Indian hockey team squad for the Johor Cup. He is now currently 18 years old and is living his dream by playing alongside one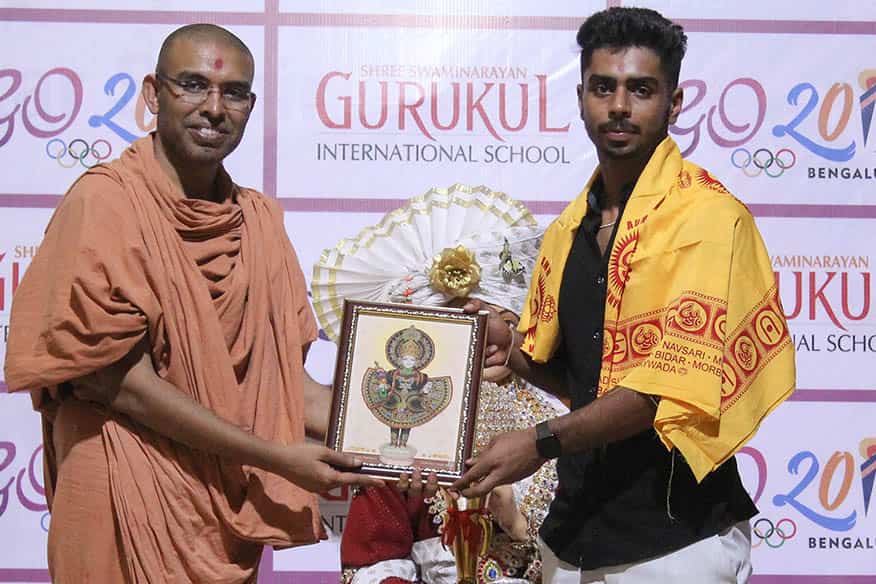 of the best players in the world like Manpreet Singh and PR Sreejesh. Now, he has currently set his eyes on the 2024 Olympic Games which is going to be conducted in Tokyo, Japan.
One of the youngest ally in the Indian Hockey team, Dilpreet Singh who along with his team mate visited Shree Swaminarayan Gurukul Bangalore for the closing ceremony of Gurukul Olympic 2019, says that even though he doesn't really remember the age at which he started playing the sport, it was a pretty young age. He was originally influenced by his father, Balwinder Singh, who was a hockey player in Army and later on went to the Maharaja Ranjit Singh Hockey Academy. "He was always a very good player", says his coach Avtar Singh, "but like many good players he too played solo at times but eventually became a team player". He's mainly eager to play along his idol, Akashdeep Singh at the Common Wealth Games and enjoyed the training session he shared with him. Both these young men played a huge role in the Sultan of Johar cup and thanks to their hard work and effort the Indian hockey team was able acquire the second position in the tournament.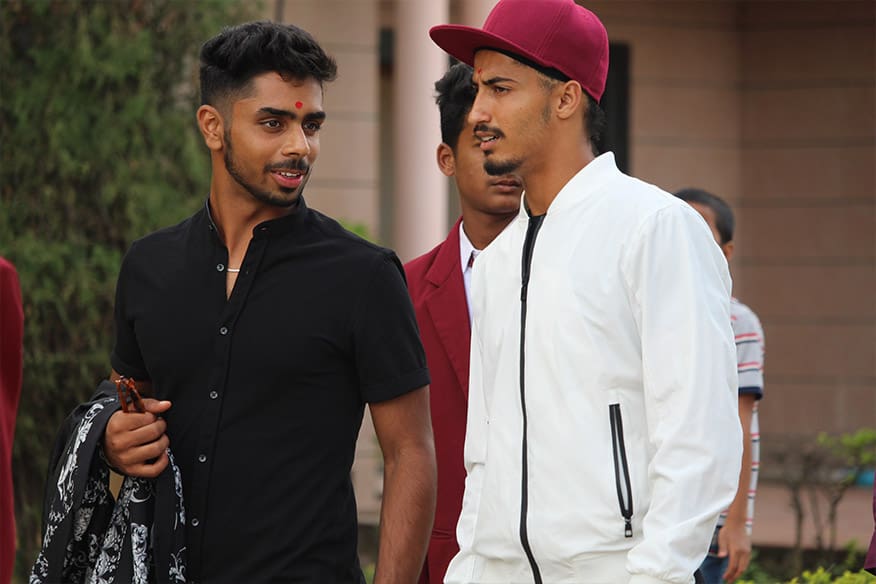 The true reason for a person's success is action towards purpose. When a person focuses on getting better at the sport, he achieves more than he ever thought was possible. We at Shree Swaminarayan Gurukul are thank full that these young influential sportsmen were able to visit our institution and we hope to see them visit this campus again to propel the kids towards their dream and inspire them to achieve their passion.