Gurukulites Selected by NASA
Achievements & Awards
---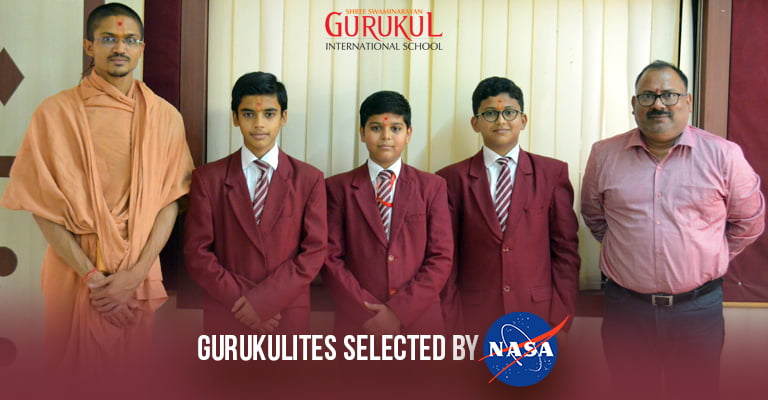 Gurukul Students Reached NASA with their projects:
Swaminarayan Gurukul International School, Gulbarga: teaches that  dedication and discipline beat the brilliance and that is proven. It is delighted to share that 5 students of our school have participated in  "NASA Space Settlement Contest-2019". In this International event 12, 899 students from 172 counties participated and submitted 2691 projects.
NASA has considered and selected only  2.6 %  of projects i.e. 70 projects.
22 projects were considered as 1st place
25 projects were considered as 2nd place and
23 projects were considered as 3rd place.
In that, our school students bagged 3rd place Under Grade-7. These students were invited to visit NASA for the conference held on 6th June 2019.
Students made a project named "Building Living Environment in the Space".
The management of Shree Swaminarayan Gurukul International School, Gulbarga congratulated those 4 students Master  Rakshit Ravindra Rajapur, Ritesh Danayya Hiremath, Istarth Tammangouda and Udaykumar Prakash Patil teachers of Science Dept, coordinators and principal for encouraging and supporting students in participation in an international level competition and bringing a beautiful feather to the Crown of Gurukul.