Spell Maestros Win big at National Spell Bee
Achievements & Awards
---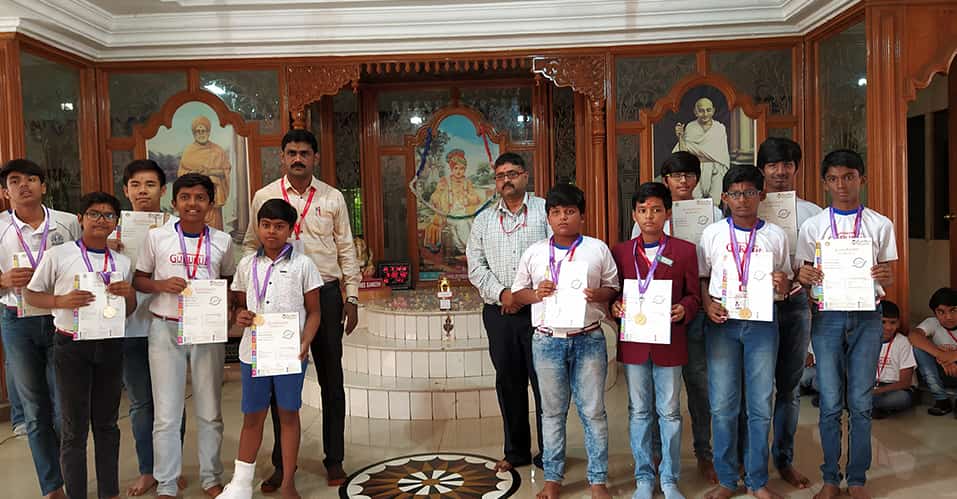 It is said to be that experience is the best teacher. That when we say experience it is not the academic level of a certain student within a classroom but indeed it is the activities or skills that a certain student performs outside the classroom. These activities or skills are also known as extracurricular activities.
Extracurricular activities refer to the educational activities not falling within the scope of the regular curriculum. Some of these may be conducted within the school campus while some require extra attention away from academics and the school campus for a period of time. It is the responsibility of an educational institution to encourage the all-round development of a student so that he not only excels in his academics but also does equally well in his extra and co-curricular activities. There has always been a long-fought debate whether academics helps in the long run of a child or is it the extra-curricular activities which does the trick. It is obviously not right to give either one of these more power, rather our lives as a student must be balanced with both of them, side by side, interdependent on each other. A child cannot go forward with his education done in his school or in other words he needs to achieve academic excellence in order to proceed with his higher studies but for him to survive in this world, life skills must be taught or at some special scenarios, inculcated by the child.
Shree Swaminarayan Gurukul Bangalore strives to provide the students with both of these prerequisites so that they can come up in their lives, ideally. These are the very essentials and ingredients that produced 7 orthographers who shone at the national spell be championships by winning 1st place in their respective levels. These students had put in a lot of effort and used their intellectual capacity to the fullest while training for this mind-bending spell off.
These young spell-masters are now training for the international level at which we at Shree Swaminarayan Gurukul Bangalore believe and pray that they will come back all the spoils of war.