The Ideal Teacher Awardee from leading School of Navi Mumbai
Achievements & Awards
---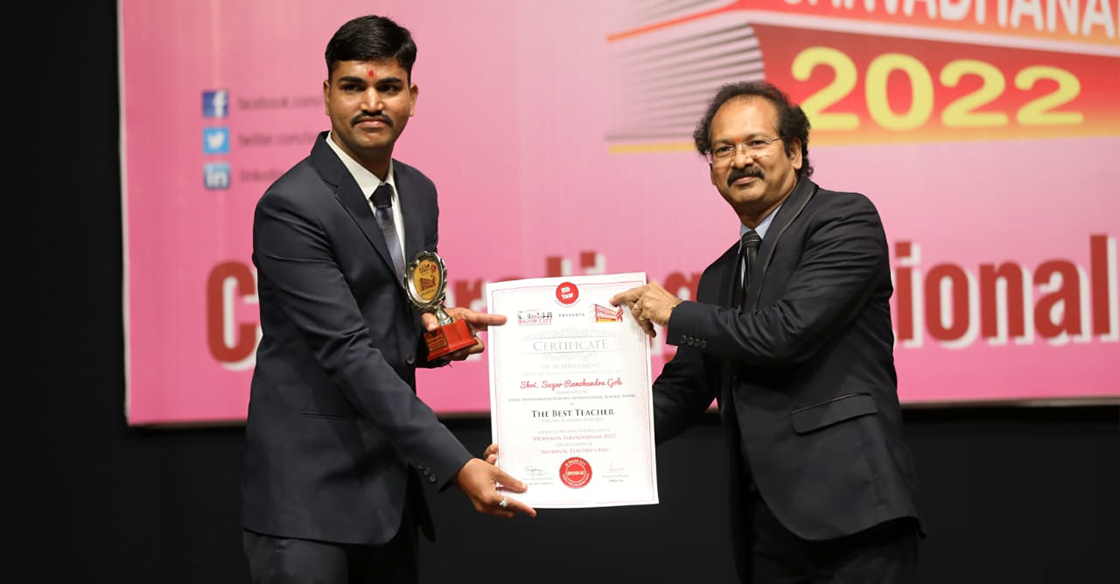 Outstanding School Teacher's Honoured by Major City group.
From Shree Swaminarayan Gurukul International School Navi Mumbai, Maharashtra, Mr.Sagar Ramchandra Gole Vice Principal has been awarded as the best Teacher from the Districts of Raigad, Thane & Navi Mumbai, Under the roof of "In Major Cities Groups & Organizations."
Generally students are known through their teachers. It was the time to show gratitude to the teachers who have never thought that they would be remembered and thanked by their students through their excellence and brilliance.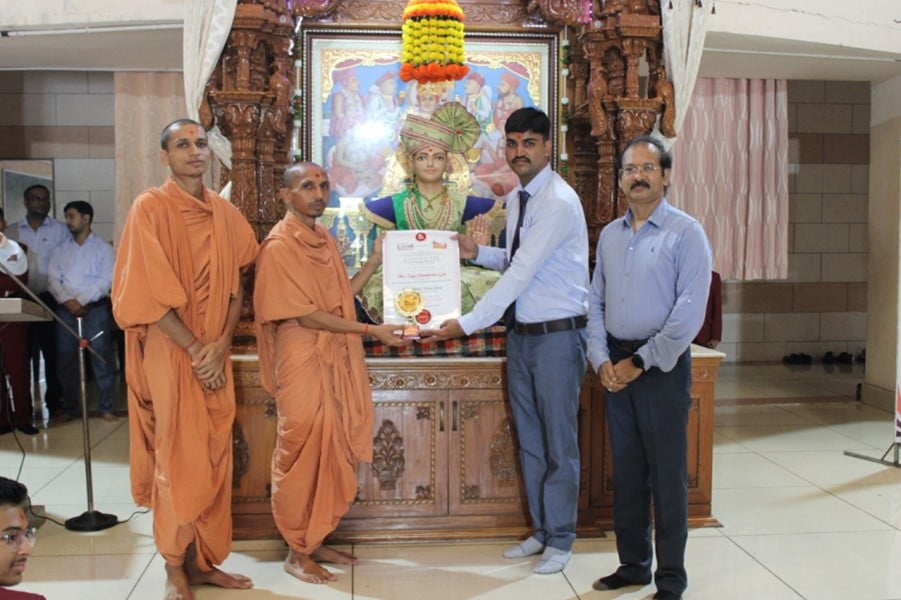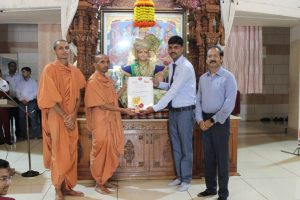 Teacher's Award is a concept initiated to bring together and recognize the teachers who have created a highly positive impact in the learning process, to be recognized through this initiative. For this purpose, nominations were invited from all Schools of Raigad Region as well as Thane for the best teacher award who have made life changing contributions in academic journey of students. The school were asked to nominate their Best teachers, and response was overwhelmed as approx.
75 school nominations
were received for outstanding Teacher award ceremony.
Eventually all the nominations were analysed by scrutinizing their CV's. A Panel of  members from the School completed this process of selecting best teachers from all the nominations received based on their contribution to the Education Industry .On Saturday 11th of Sept 2022 in conference at Vishnudas Bhave Hall Navi Mumbai best teachers were awarded. In this unique ceremony the key point was that teachers were acknowledged through their students.
Everybody was moved on seeing the meeting of teachers. Following the traditions this event was initiated by executive members of Major cities and School Principals. "Whenever we turn back and see, we remember the hands showering blessings to us. We also remember those scary eyes which were determined to guide us. We can't forget our guiding teachers because of whom we were successful today".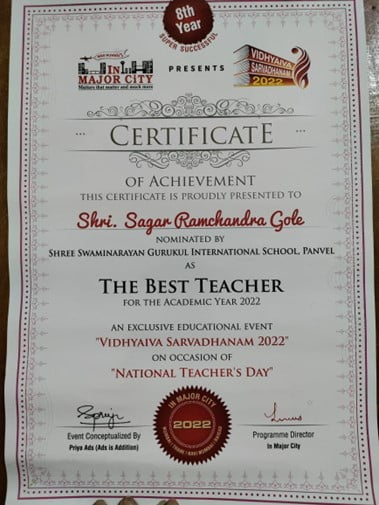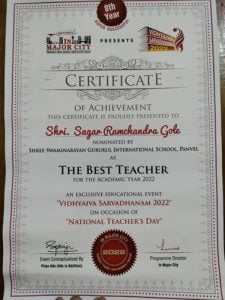 During this auspicious occasion, the Principal of Gurukul international school said "
knowledge is very important but to groom the entire generation and to spread wisdom is not easy task. One has to do sincere, honest efforts.
"
Each Teacher was honoured & asked to share his/her experience. They were awarded a gift of honour by the principals, who shared their experience of how the Teachers made a life changing impact on society.