V. Lakshmi Mokshith A Synonym For Speed And Accuracy
Achievements & Awards
---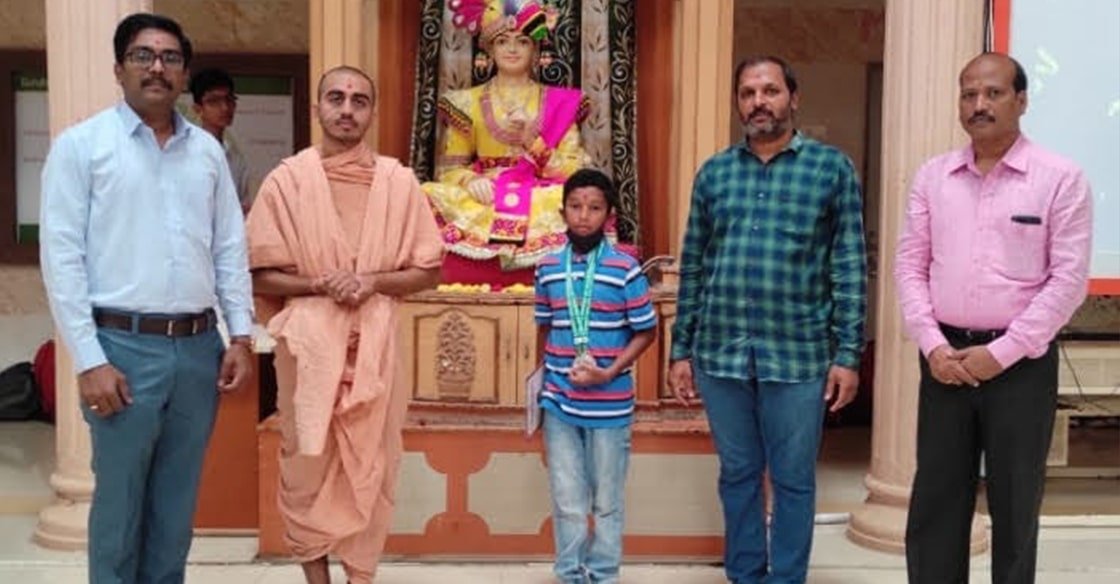 On 19 nov 2021, Vuda Park of Visakhapatnam witnessed the emergence of a campion on skating. yes, Master Voora Lakshmi Mokshith of class IV created a record in skating by bagging three silver medals in Exit senior (7-9 years) skating championships.
It was really amazing to watch him balancing his body on wheels tied under his tiny feet.
He is really an encouraging icon among the young children and throws a glimpse how much he could do in the forth coming events.
He is no about can create history in the golden stride of Gurukul Vijayawada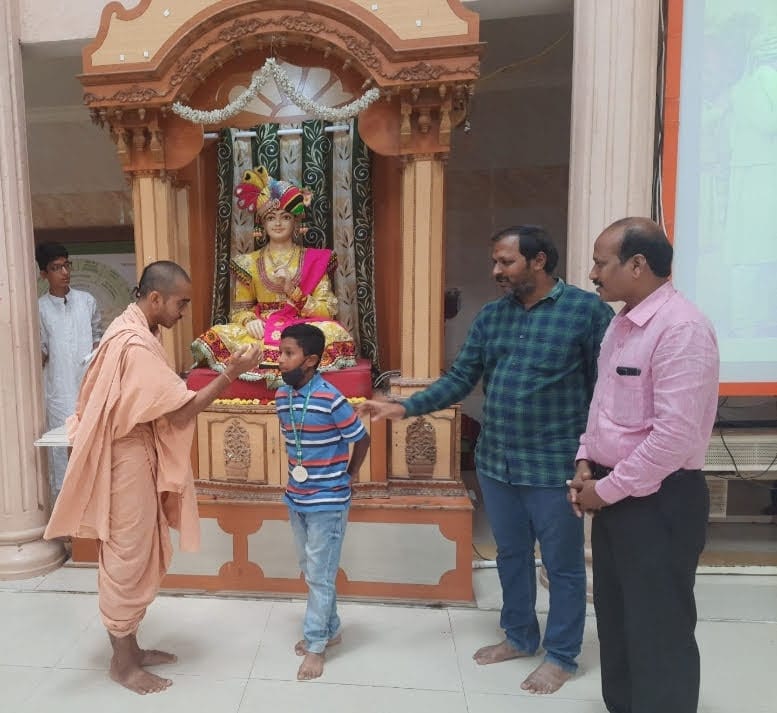 Skating is an amazing art of balancing the body on wheels. Here throughout this sports event one must control not only his body but his mind as well. A slightest negligence will cost a high penalty.
Some children are born with certain tantalizing gifts from nature . Master Lakshmi Mokshith is one among them. Though he is young and lender he has a strong determination to do something wonderful in the event of skating. The relentless effort of Mokshith ,firm encouragement from his parents and the perfect practice sessions from his coaches have made him an envious specimen of his age in this particular event.
Now our school feels proud of Lakshmi Mokshith who has made our name heard zenith and he also placed the fame and name of his parents loft.
Mokshith's parents are such a disciplined people who are very particular about his daily chore. They have zero tolerance towards punctuality and other values of life.
We in Gurukul all the staff members are being taught to train students with utmost care and attention because Gurukul always believe in the hidden talent of children and we strongly believe that such talents if properly nurtured can yield a good result in the future. We zero in on the spiritual arena of a sports person much more important along with physical fitness. In Gurukul every history is made under the true mentorship of the supreme power Bhagwan Shree Swaminarayan. On this occasion we wish him all the best.