Emerging Maradona Of Gurukul
Achievements & Awards
---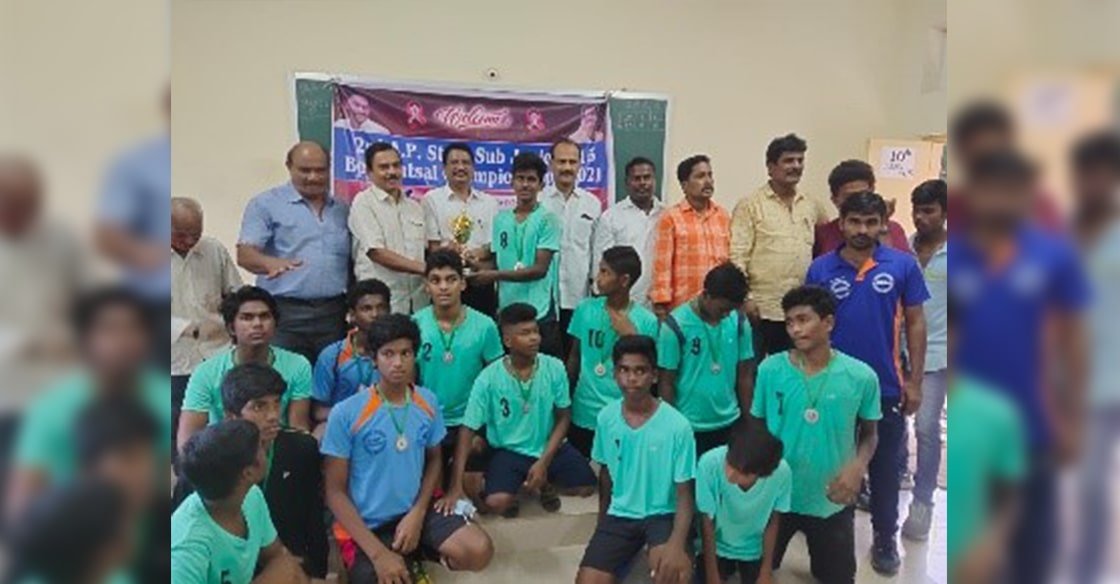 The young champion of football master M. Krishna Sameer bearing member ID AB7073 of class X has substantiated the five basic components of a sports person: Strength, speed, skill, stamina and flexibility .
He was literally a Ronaldo during his participation in the 2nd state sub junior's under 15 boys football championship that was held on 4th oct 2021, at Z.P High school, Kanipakam in Chittoor district.
Thought his team bagged 2nd position he was endorsed as the best football player of Gurukul as well as Under 15 Krishna district football players
Master Krishna Sameer remains as a Serene personality in the campus but in the play ground he is so aggressive and a game changer. He is not only good at football but also etched his own unquestionable identity in various sports events. It is possible only for school like Gurukul can introduce such an icon to the stage of sports through its disciplined and systematic training session.
Gurukul makes every herculean task a cake walk through its unquestionable mastery in creating every possibility into opportunity.
Master Krishna Sameer when he joined in Gurukul was an ordinary boy like anyone else, but Gurukul with its falcon's vision was quick enough to recognize his talent and train in such a way that he could write history in the golden leaf of it's pinnacle.
Every child in our campus goes to the playground with a goal not just spend their drill period entertained ,but to muster enough courage and skill to attain something that can change the destiny. Parents always feel proud and comfortable to send their children to such an educational institution where a holistic development of a child is made.
Master Krishna is really an icon of the campus who is not something selfish to grab all opportunities available for him , but encourages and assists many of his juniors to achieve greatness. It is heartwarming to see his gentle support extended to the juniors who show interest in football.
Students and parents find Gurukul 'a paradise ' in the modern world where education is marketed. Gurukul is a ray of hope in the modern scenario where education helps to produces only mechanical and engineers and doctors. Our campus is situated in a serene place far away from the maddening crowd in order to ensure children a wholesome growth. In Gurukul children are not only trained physically before participating a competition but they are trained psychologically too. They are trained how to maintain dignity even at the verge of a failure also. They are trained how to convert a negative atmosphere into a positive and promising possibility. Every sportsmen in Gurukul undergo through certain mental training sessions and meditations from them they acquire enough strength to coup with any challenging situations. We wish him all the best for his future venture and open every opportunity to enhance his skill in sports especially football.