Manoj Sharma – Stuns The Globe With His Voice
Achievements & Awards
---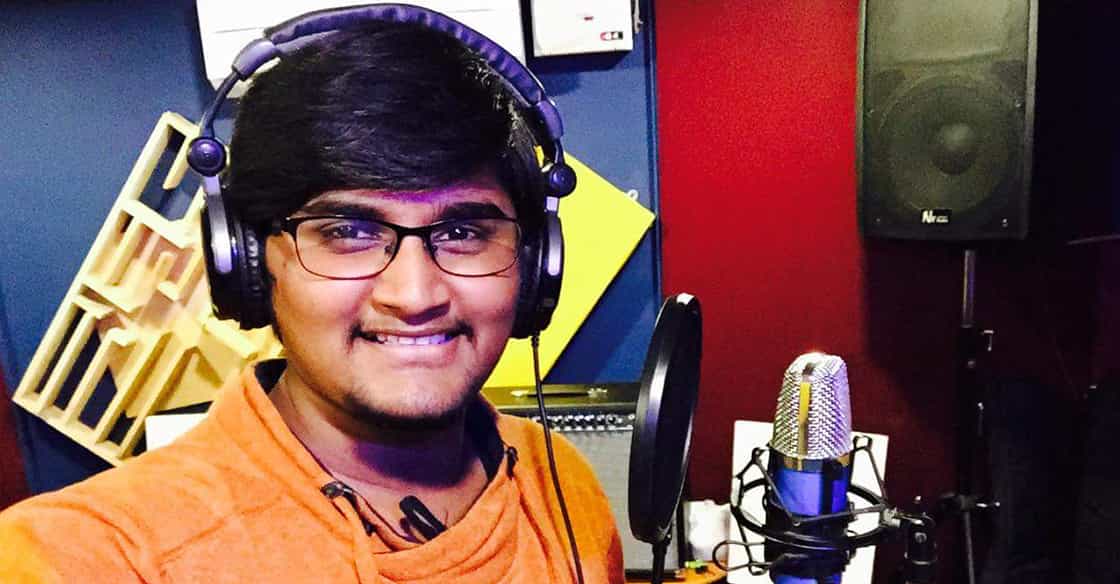 No matter which field someone chooses, nothing can be achieved unless he has the zeal , determination and willpower to do so. There is an old saying, "Practice makes man perfect", but when new problems arise, better solutions are required, this 'OLD' saying may now be told as "Perfect practice, makes a perfect man".
Manoj Sharma, a star alumni of Shree Swaminarayan Gurukul Bangalore started his climb to fame in his singing career at the tender age of 4 by singing 'Thoredu jeevisa bahude hari ninna charanagala', a kannada folk song at the Aaradhana  Mahothsava held at Sri Raghavendra Swami Mutt, where he left the judges and the audience spellbound and yes, won first place.
Manoj Sharma during his time here at Gurukul, used his voice to its best and sang many Kirtans, he has also visited many recording studios where he recorded kirtans of Bhagwan Shree Swaminarayan. Manoj, did not stop there, his ear-soothing voice soon became a favorite among filmmakers in the kannada industry where he began his professional singing career in Sandalwood. A Russian Ad company had also asked him to lend his voice for their advertisements. Manoj's voice is now selected for the IVRS recording where he will have to record his his voice in over 38 languages. Manoj has been felicitated and honored by many institutions for amazing singing capabilities and has been given titles like 'Kalaniketan', 'Gaana Kusuma' and 'Sangeetopasana'. He has given performances in over 700 shows and received more than 200 awards.
Manoj Sharma is now the voice in Colors Kannada, a channel which airs kannada serials and reality shows. Manoj Sharma when talked to, said that "None of this, nothing of what I am would have ever been possible without the immense support I received from my friends, relatives, parents, saints, teachers and the blessings of Bhagwan Swaminarayan. Every step of my journey, has been successful because I always had faith in myself and confidence in every minute decision I made for myself."
Shree Swaminarayn Gurukul Bangalore, prays and wishes that he climbs to greater heights and etches his name on the world with his mesmerizing voice.