Gurukul: A Topper's Choice
Achievements & Awards
---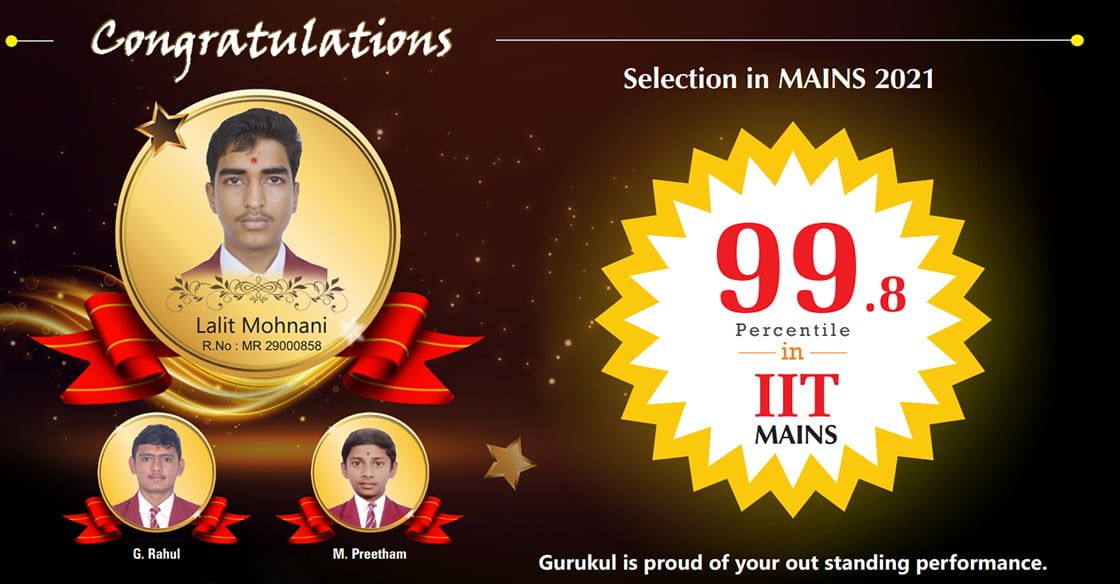 JEE or Joint Entrance Examination is the plinth amongst all Engineering entrance exams conducted in India. Clearing the exam and getting a good rank is the ultimate objective of all aspirants but this journey of cracking the IIT exam needs proper guidance and a healthy mind with a healthy lifestyle.
Shree Swaminarayan Gurukul International Schools is one of the premier organization which has been serving mankind since 1948. Gurukul schools provide education to students using three modes: – Vidya, Sadvidya & Brahmavidya. These 3 ways to imbibe education help in a child's true transformation to achieve his life goals be it school education or higher studies. The latest example is the IIT selection from the Gurukul Hyderabad campus. 
For the year 2021, seven students cleared IIT Mains with flying colors. Master Lalit Mohnani scored 99.8 percentile with an All India Rank (AIR) 244 in IIT Mains.
He also cleared the JEE Advanced Exam and Ranked All India Rank 415.
This is possible due to 100% CBSE results produced every year – a reputed history of Gurukul for years. Gurukul provides expert mentoring & coaching for NEET (All India Medical Entrance Exam) and  CA-CPT coaching for Commerce students.
The factors which
contribute to this academic excellence
are
:
---
Dedicated & Experienced Team

.

Excellent Result of Class X

acts as a strong foundation for Class XI & Class XII academics.

G-Brilliance Exam: An

online exam module

that boosts the morale of students for such

competitive exams for engineering and medical from Class 6 onwards

.

Gurukul's Eco-friendly Environment with lush greenery keeps

the mind & body healthy for Gurukulites.

Gurukul Academic Team focuses on Core Concepts & problem-solving techniques.

Healthy Pure Vegetarian Food

to all students living on campus.

Selfless service

of all divine saints living in Gurukul campus to

enlighten the life

of students and staff

.

Balance through Spiritual guidance, prayer, and meditation 
Gurukulites believe in a simple sentence,
Every Champion was once a contender,
who refused to Give Up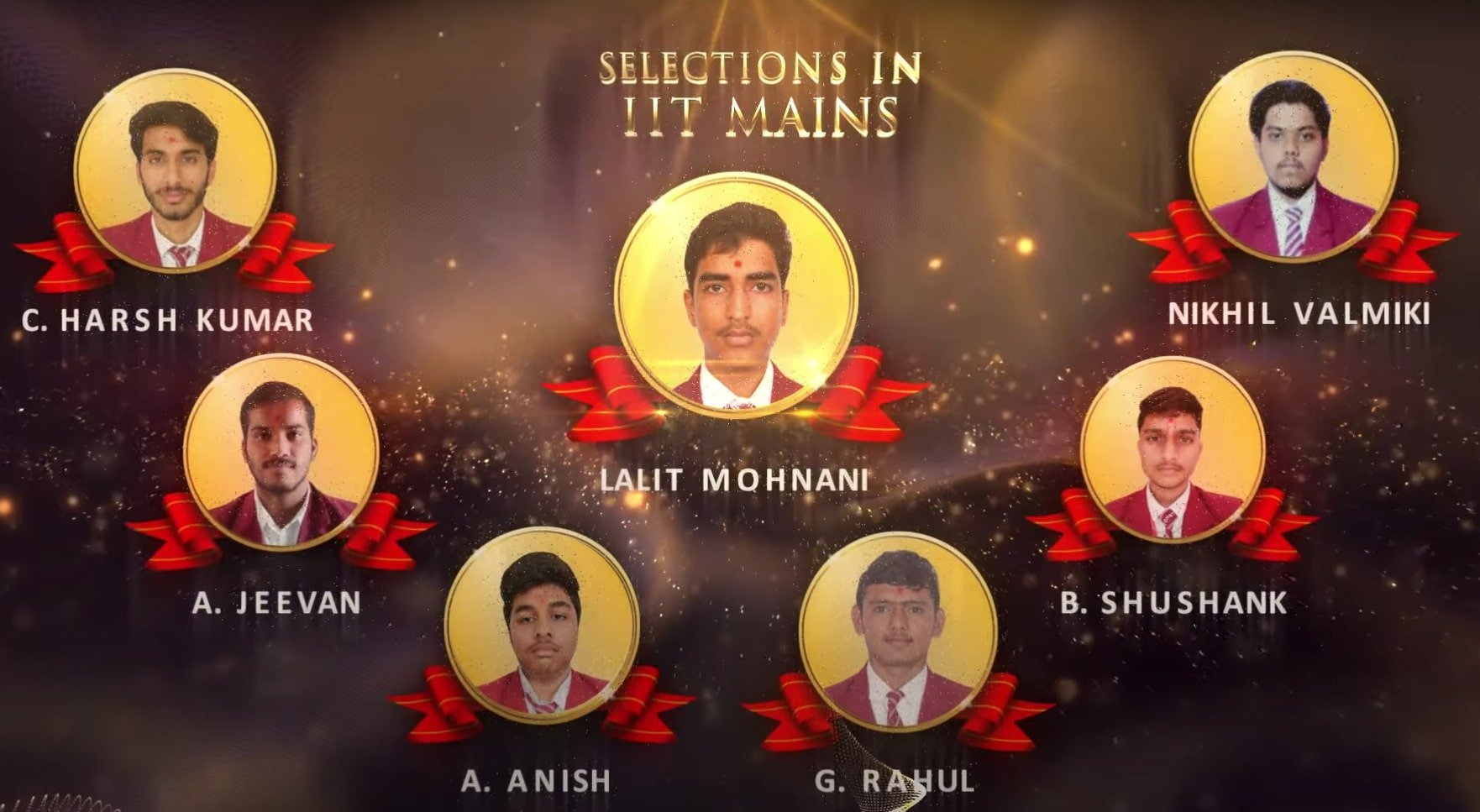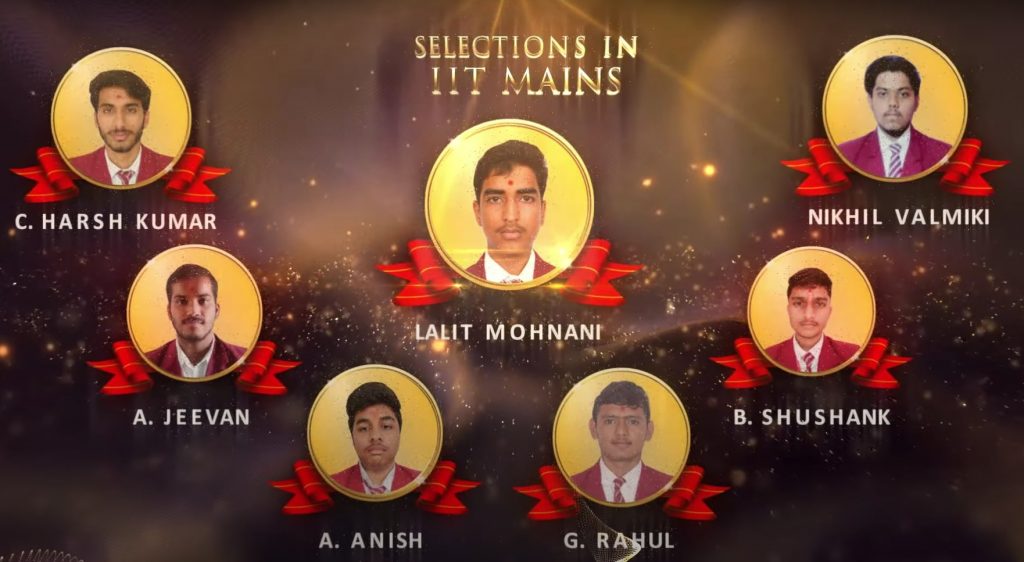 Can an average student crack IIT Mains ?
Yes, an average student can absolutely crack IIT JEE provided is ready to work hard with consistency. There have been many average students who cleared JEE with good ranks in Shree Swaminarayan Gurukul International Schools.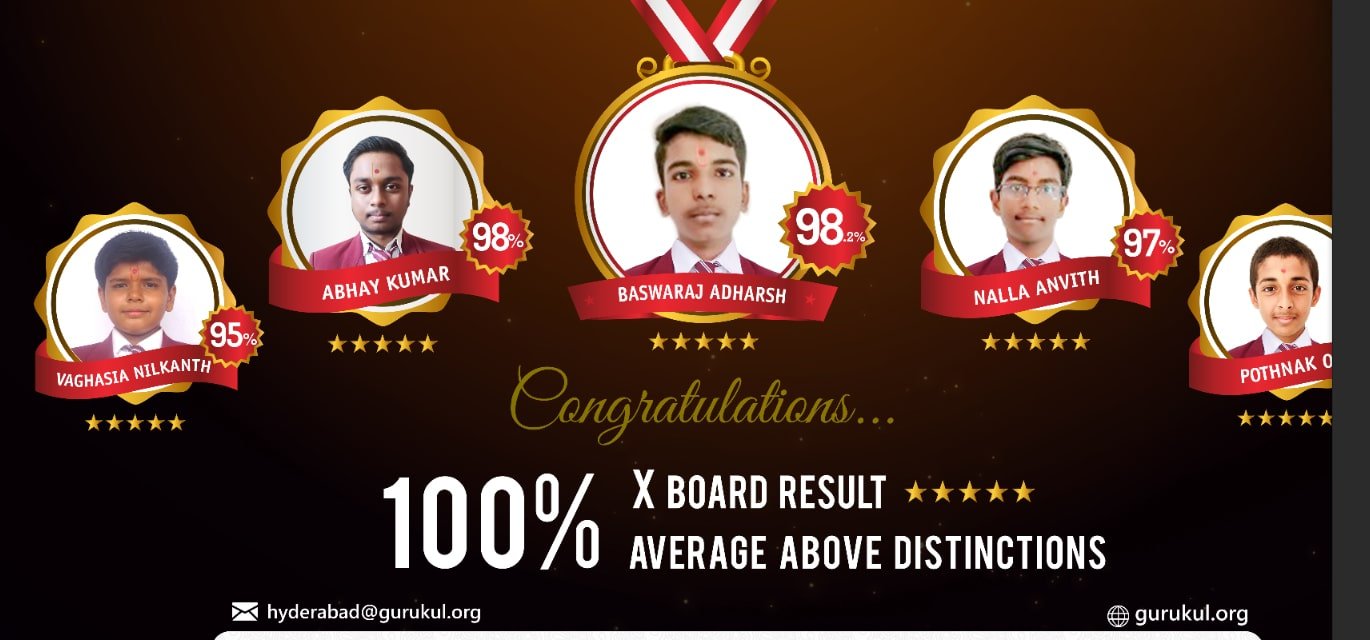 Clearing IIT JEE is an easy task and it can't be measured on any scale of brain power. It is something that requires a lot of determination, dedication, theoretical in-depth knowledge, your keen interest in topics/ subjects and learning in a smart and efficient way which you get in Shree Swaminarayan Gurukul International Schools.
To learn about your chances for cracking IIT JEE, you have to follow all these guidelines : 
First of all

stop assuming yourself below anyone

.

Make all your efforts for JEE in a continuous manner without any long break

and including all the aspects which We mentioned already.

Avoid all distractions or just stop involving in them from right now.