Gurukulite won Gold Medal in International Karate, Malaysia
Achievements & Awards
---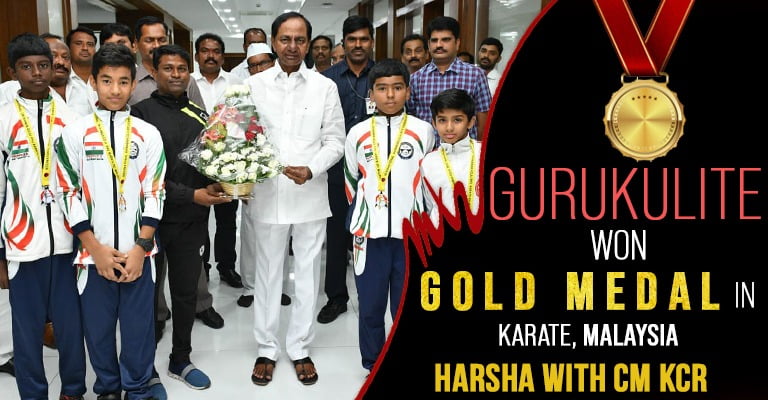 Many people believe that Sports is an old nemesis to academic advancement and that people with a keen interest in sports cannot excel in academics. This folklore surrounding sports has made parents reluctant and paranoid to let their children devote time to games.
We are a long way from breaking down this presumed rivalry and change the mindsets of the parents but it is ironical that to break the tug-of-war we need more children to take up games and athletics but they are not allowed to.
At Shree Swaminarayan Gurukul International School, we keep this notion in mind right from the day of inception and continuously evolve our school academic system in such a way that sports are as important as Academics.
Everyone talks about the importance of fitness and exercise for kids – including us. Today let's discuss the benefits of sports for students.
Sports Education is fundamental for a holistic growth as it provides a much-needed break from academics and is a source to release all that pent-up energy validating the 'All work and no play makes Jack a dull boy' philosophy.
Working on the same guidelines, we make sure that Gurukulites never miss a chance to appear for any tournament be it at any level (Local, District, State, National or International).
I feel very proud and immense happiness to share that Master T. Sri Harsha from Gurukul Hyderabad (Day school) of class 7 participated in an International Karate-Do Open Championship organized in Malaysia. He won gold medal and was awarded a certificate. As per the official information, he has to now compete for the next level International tournament likely to be held in UK. He has won many competitions and attended various tournaments.
"He joined Swaminarayan Gurukul at the age of eight. I haven't seen such a passionate child in my life. He was always passionate to learn Karate ; he has never feared anything and anyone in the ring" said Mr Mukesh Kumar, his Karate Coach, a devoted Gurukul employee.
According to his father, as a child, Harsha has compromised a lot in order to learn Karate and participated in various tournaments. He compromises his diet in mundane life and he does follow a proper diet chart. He wants to represent India in Olympics and aspires to win a gold medal for his country.
Harsha is not only focused on taking up Karate in future but this champion is equally concerned about his studies and school. After returning from school, he attends his tuitions and go for his Karate training after completing all his school work.
His father solemnly gives credit to Shree Swaminarayan Gurukul management, saints, teachers and coach for their unparalleled motivation, support and guidance to his child