One More Milestone : Mission Guinness World Record.
Achievements & Awards
---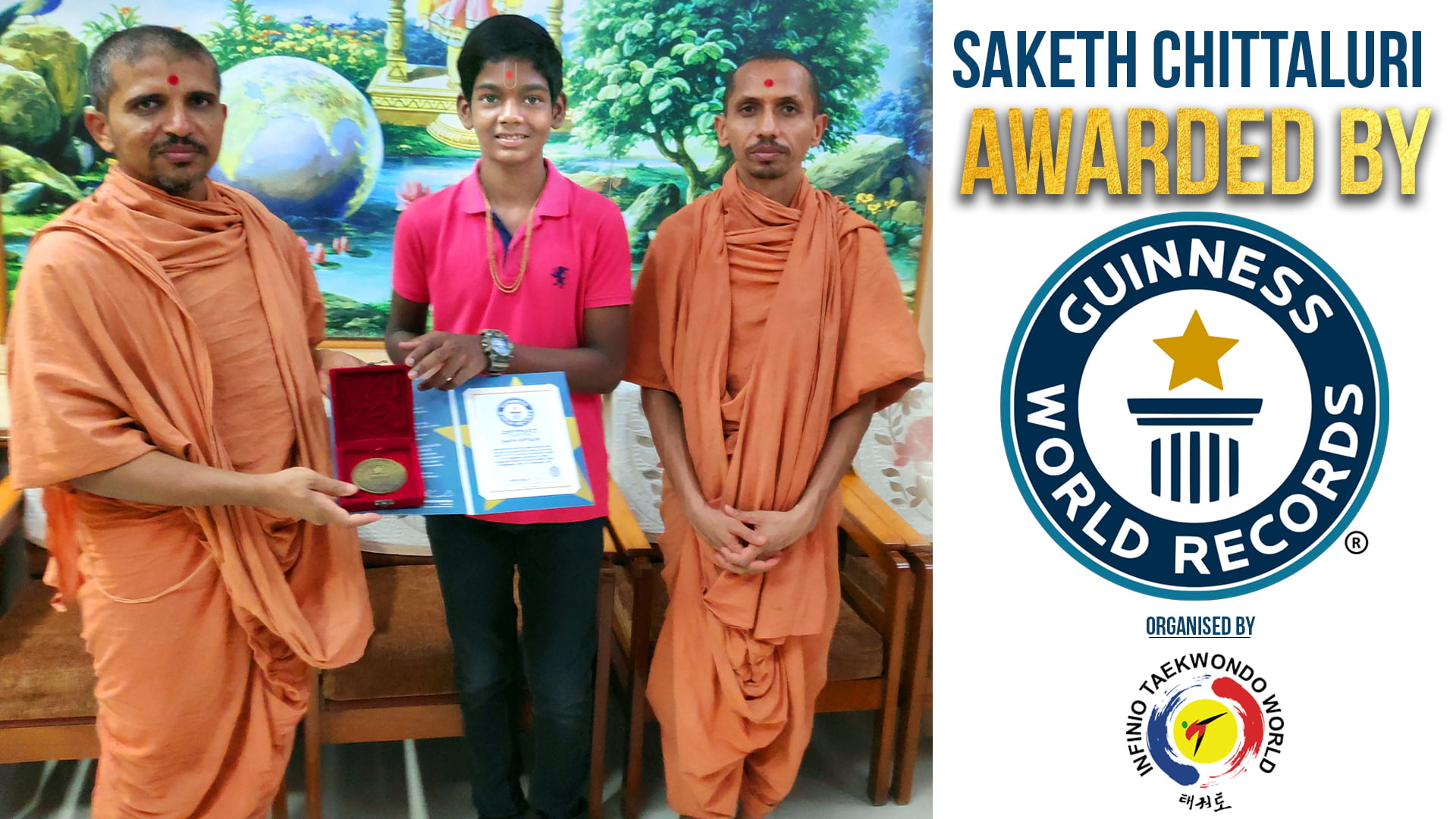 For long sports have been viewed as a way to stay healthy and keep fit. Its benefits have gone further beyond this. It has got both physical and physiological benefits. Among the physiological benefits is mental health. Academics is related to the ability of the brain to capture, store and process information. Sports impacts on education are limitless. Students are encouraged to participate in sports while in school. Following the same vision in mind, Shree Swaminarayan Gurukul school focusses on every child in various sports event and due focus on martial arts esp. Taekwondo
Art and Science of Taekwondo is a traditional Korean martial art and sport. "Tae" means foot techniques, "kwon" means hand techniques and "Do" means way of life, if develops on individual mentally and physically. The self-defence consists of 90% foot techniques and 10% hand techniques.
Our Hyderabad campus boy Master "Saketh Chittaluri" of Class 9 has received Guinness World Record for achieving the most full contact knee strikes in one hour (Team) is 35,774 with a team of 31 participants organized by Infinio Taekwondo World and Mr Jayanth Reddy in Vanasthalipuram, R. R. Dist. on Apr 21, 2019. Saketh passion for Taekwondo began when he was a kid. He started practicing karate, later he found his passion with Taekwondo. The "Dronacharya" for Master Saketh is our Gurukul coach Master Mukesh(2nd DAN), Telangana Taekwondo Stuntmaster and worked as coach for World Taekwondo Federation & won many gold medals for him & his students.
We know what an incredible experience it is to join the Guinness World Record family of record holders. This title is only part of the journey which many record holders choose to publicize and spread the word of their record breaking achievements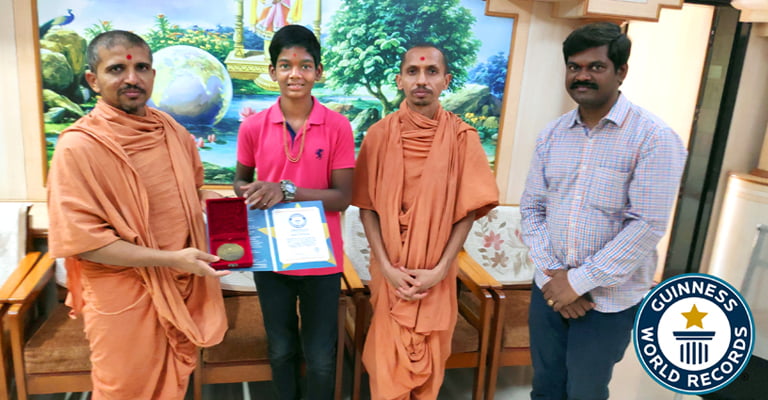 the benefits which our Gurukul boys get with different form of Games & Sports:
1. Improved physical strength & mental capabilities.
2. Improved Academics
3. Students learn 3 P's that extend beyond the classroom: persistence, patience and practice.
4. Teamwork & Cooperation
5. Social Relationship
6. Leadership Skills
7. Time Management
8. Internal skills for handling pressure

At Shree Swaminarayan Gurukul School, we recognize the important role that sports play in helping our students achieve in the classroom. From learning how to work on science projects as a team to having the self-confidence to handle any real life situation, sports help our students be the best they can be.
We handpick our coaches from the entire country through our pan India presence with existing 14 schools and many more to be established with the noble mission "Transforming Lives". Most of our coaches are nationally accredited or state level champions.
Gurukulites always believe in Vedas and our ancient scriptures. As scriptures say,
चरैवेति चरैवेति
Which means, whatever may come in life, we should always keep on moving ahead in our life towards aim.