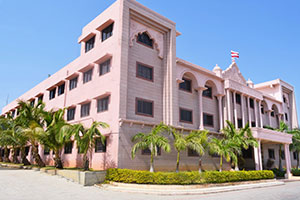 Gulbarga
Sy. No. 140/1, PO. Hagarga, Dhanvantripuri Layout, Gulbarga, Karnataka - 585102, India
Shree Swaminarayan Gurukul International School Gulbarga
Welcome
Modern education using Edtech and world-class facilities collectively puts Shree Swaminarayan Gurukul Organization as one of the top schools in Gulbarga.
Having all lush green environment that improves the efficiency, health, mind and soul of the students, it rejuvenates positivity within mind, body & soul of a child. We firmly believe that the learnings through essential qualities to the students will surely help them facing the upcoming challenges with efficiency in the future and with this throttled teaching system, Gurukul is recognized & most preferred Gulbarga international school.
The Gurukul School follows the CBSE-curriculum for education. We have designed a unique framework of the Gurukul education system with the trio teachings of Vidya, Sadvidya & Brahmavidya; this unique method of teachings has positioned as best schools in Gulbarga.
Admission Enquire
Video Gallary International School in Gulbarga
---
Offered Curriculum at Swaminarayan Gurukul International School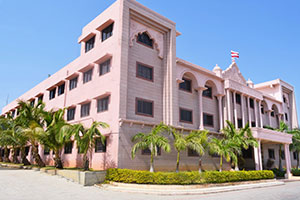 Gulbarga
Sy. No. 140/1, PO. Hagarga, Dhanvantripuri Layout, Gulbarga, Karnataka - 585102, India
See what they say about us
Harikrushna
Management Science (The University of Texas at Dallas USA)
Kanishk Ravidesai
A Gurukulites, Sandalwood Artist
Parents, Students
Reviews

I Started my Journey from Gurukul where the seeds of Growth and development has come as well as learnt a lot of things from gurukul and saint who didn't just give me Great education but built my character as well. today whatever I can see I give sole credit to gurukul and I thank gurukul for giving me the great life.


Darshak Bhatt | A Gurukulite
CEO | Adunitplus, Hyderabad

I Brought my son here like a Stone and I am very very happy to say today that he has converted into diamond, They are the best cutters who transformed the life of My Child.


Mr. Subramaniam father of Hariharan
Tech Mahindra Ltd. Associate Manager

Two things I Learnt from Gurukul, 1. Doing Tough things in Life 2. I learnt how to be down to earth when you have Millions and billions of Money, Thankful to Swaminarayan Gurukul and Saints who has added this values in my Life.


Harikrushna
Management Science (The University of Texas at Dallas USA)

I am very pleased with this school. Teachers are very caring and attentive. They have a strong academic curriculum. I would highly recommend this school.


Mr. Raviteja | A Parent
Business Man

At this moment, I can say that the decision I made in 2016 about the admission of my son in Shree Swaminarayan Gurukul International School, is the right decision I made forever.


Dr. Mitesh B Panchal | A Parent
Associate Professor, Mechanical Engineering Department

One Should Feel Blessed To Study In Such A Great School, Even Now After I Leave My Schooling, I Always Wish I Want To Go To My Temple "Swaminarayan Gurukul" It's A Home Away From Home!


Ganesh Kurmala | A Gurukulite
+2 Intermediate Student
Latest Updates at
Swamianrayan Gurukul International Schools