Shree Swaminarayan Gurukul International Schools
Welcome
Shree Swaminarayan Gurukul International School, with a vast experience of 70+ Years, has garnered a strong repertoire to become one of the best schools in india. Swaminarayan Gurukul is leading good to great living in the society by transforming the lives of students through Vidya, Sadvidya & Brahmavidya since 1948. This Gurukul International school is dedicated to nurture responsive and motivated students through a dynamic and success oriented education program. The program empowers students to gain an indigenous as well as global perspective on various aspects with its world-class campuses in megacities of India like Hyderabad, Bengaluru, Mumbai, Delhi, Ahmedabad and many more…
111,636
Students Transformed Life
111,636
Students Transformed Life
Transforming Life
Vidya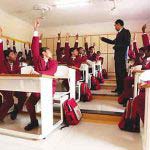 With a view to develop the virtues, character and patriotism in the young generation, Gurudev H. H. Shastriji Maharaj, by synthesizing the ideals of our ancient culture with modern education, established Gurukul. Today with its 30+ branches spread in this country and abroad, run by dedicated saints, are engaged in creating true citizens by imparting virtue based best education with following features.
Sadvidya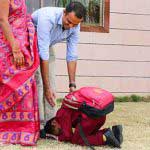 Today, with sophisticated and technology aided education, a child will learn things at a great speed/understanding while, in absence of our moral values and over exposure of media, he is also learning things that will destroy the core of humanity, respect, discipline, integrity and such. To meet these needs, Gurukul is proud to inculcate Sadvidya into your child.
Brahmavidya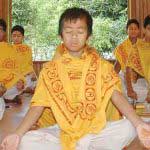 This wonderful world & the opportunity that we are human beings, is a boon of Almighty. We experience that our materialistic life has taken away peace from us. That is not because it is our fate but because we are ignorant about the fact that we don't realize our true self, our true soul and the omnipresence of God. Following inculcate strong foundations of spirituality into your child.
See what they say about us after passing from Gurukul
Harikrushna
Management Science (The University of Texas at Dallas USA)
Mr. Subramaniam
Tech Mahindra Ltd. Associate Manager
---
Parents, Students, Teachers
Reviews

I Started my Journey from Gurukul where the seeds of Growth and development has come as well as learnt a lot of things from gurukul and saint who didn't just give me Great education but built my character as well. today whatever I can see I give sole credit to gurukul and I thank gurukul for giving me the great life.


Darshak Bhatt | A Gurukulite
CEO | Adunitplus, Hyderabad

I Brought my son here like a Stone and I am very very happy to say today that he has converted into diamond, They are the best cutters who transformed the life of My Child.


Mr. Subramaniam father of Hariharan
Tech Mahindra Ltd. Associate Manager

Two things I Learnt from Gurukul, 1. Doing Tough things in Life 2. I learnt how to be down to earth when you have Millions and billions of Money, Thankful to Swaminarayan Gurukul and Saints who has added this values in my Life.


Harikrushna
Management Science (The University of Texas at Dallas USA)

I am very pleased with this school. Teachers are very caring and attentive. They have a strong academic curriculum. I would highly recommend this school.


Mr. Raviteja | A Parent
Business Man

At this moment, I can say that the decision I made in 2016 about the admission of my son in Shree Swaminarayan Gurukul International School, is the right decision I made forever.


Dr. Mitesh B Panchal | A Parent
Associate Professor, Mechanical Engineering Department

One Should Feel Blessed To Study In Such A Great School, Even Now After I Leave My Schooling, I Always Wish I Want To Go To My Temple "Swaminarayan Gurukul" It's A Home Away From Home!


Ganesh Kurmala | A Gurukulite
+2 Intermediate Student
Since 1948
Shree Swaminarayan Gurukul Organization
It is non-profit socio-spiritual organization, with a mission of transforming life of children to be Tyre human being with modern intellectual values, professional education along with morality and spirituality thus providing handholding support to parents
Our Vision
To see a world full of individuals at the highest level of humanity and spirituality
Our Mission
To transform each individual by giving them the power, opportunities and culture to attain the highest level of humanity
Humanitarian Services
8,375,123
Bottles Blood Donation
3,581,755
Free Medical Aids
240
Spiritual Book Published
1,134
Kids, Youths & Women Mandals
53
Earthquake & Tsumani relief Schools Built