1,11,636 Students Transformed Life, Be One of them
Read More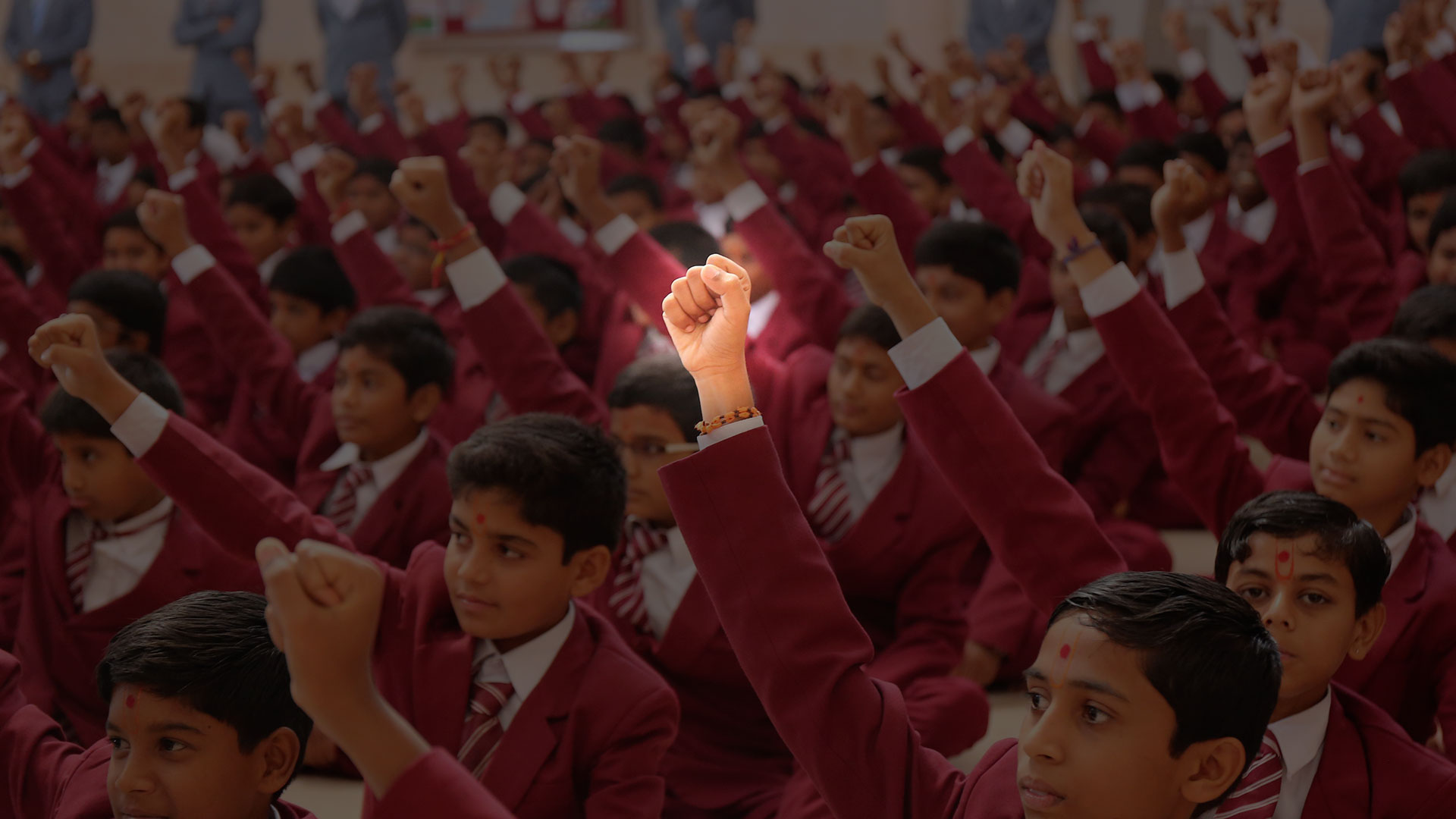 Shree Swaminarayan Gurukul International School
Shree Swaminarayan Gurukul International School, with a vast experience of 70+ Years, has garnered a strong repertoire to become one of the best international schools in the country. Swaminarayan Gurukul is leading good to great living in the society by transforming the lives of students through Vidya, Sadvidya & Brahmavidya since 1948. This Gurukul International school is dedicated to nurture responsive and motivated students through a dynamic and success oriented education program. The program empowers students to gain an indigenous as well as global perspective on various aspects with its world-class campuses in megacities of India like Hyderabad, Bengaluru, Mumbai, Delhi, Ahmedabad and many more…
Students Transformed Life
Transforming Life

through...
See what they say about us after passing from Gurukul
Two things I Learnt from Gurukul 1. Doing Tough things in Life, It is easy to go to Job every day but is hard to go to temple everyday It is easy to seat in front of TV for hours but it is tough to spent time with your grandparents. 2. I learnt how to be down to earth when you have Millions and billions of Money and even when you get Stronger and more power So, Whatever I am today, who every I am Today, I am Very Thankful to Swaminarayan Gurukul and Saints who has added this values in my Life.

I Brought my son here like a Stone and I am very very happy to say today that he has converted into diamond, They are the best cutters who transformed the life of My Child.
So, you are running a School, Great! Well, I am quite eagar to know the formula with which you transform your students. Does your "Commitment really change then?

Very good school, excellent discipline and marvelous spirituality. This is the only way to develop our children. They will lead future India.

I feel extremely delighted to realize that the students of Gurukul are given the knowledge that is helpful now and that after the life.

Jai Swaminarayan We will always be indebted for the fact that our children have got the knowledge of mental and physical education, mental development, and it is possible only in this institution in the era of professional education of today's education.

Jay Swaminarayan! This is the Best International School I have ever seen Education with Moral Values.

School is good for studies,extra circular activities,No stress on children,Taking care of each and every student.
Shree Swaminarayan Gurukul Organization
@ Gurukul Rajkot
To see a world full of individuals at the highest level of humanity and spirituality
To transform each individual by giving them the power, opportunities and culture to attain the highest level of humanity
Kids, Youths & Women Mandals
Free Medical Aids to Patients
Earthquake & Tsumani relief Schools Built
Testimonials By Personalities
So, you are running a School, Great! Well, I am quite eagar to know the formula with which you transform your students. Does your "Commitment really change then?

APJ Abdul Kalam - Former President, India

Very good school, excellent discipline and marvelous spirituality. This is the only way to develop our children. They will lead future India.

Shri Narendra Modi - Prime Minister, India

I feel extremely delighted to realize that the students of Gurukul are given the knowledge that is helpful now and that after the life.

Shri Tridandi Chinna Jeeyar Swami - Founder of JET

Very good school, excellent discipline and marvellous spirituality. This is the only way to develop our children. They will lead future India.

Shri N. Chandrababu Naidu - Chief Minister, Andhra Pradesh

I am confident, The students who have taken education in Gurukul will definitely render services to the society and nation by their good behaviour and virtues.

Shri Rajiv Gandhi - Former Prime Minister, India

I am highly pleased to attend the Golden jubilee celebration of Gurukul Rajkot. May Almighty prosper Gurukul tradition, benefiting the wisdom to the society.

Shri Atal Bihari Vajpeyee - Former Prime Minister, India
Awarded India's BEST SCHOOL among deserving schools in India (Jury's Choice Award).

Shree Swaminarayan Gurukul International School has received Swachh Vidyalaya Award from the Govt. of Telangana

Among the chase of the best schools of Hyderabad, Andhra & Telangana in 21st century, Shree Swaminarayan Gurukul International School has received this Award