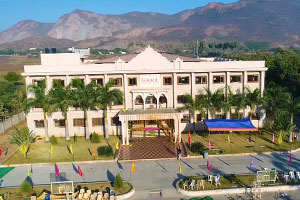 Vijayawada
NH 9, Near R.K College, Ketanakonda Grama Panchayati, Ibrahimpatnam (M), Vijayawada, Andhra Pradesh - 521456, India
One of the Best International schools in Vijayawada
Welcome
With an aim to impart modern education using Edtech, Shree Swaminarayan Gurukul Organization is proud to be placed as one of the top schools in Vijayawada. The Gurukul being located in peaceful environment with lush green garden all around that reignites the zest to learn more, health, mind and soul of the students. Our belief lies in imparting some of the essential qualities to the students helping them to face the upcoming future challenges with confidence and strong will-power and with this uniqueness of teaching qualities makes Gurukul as one of the preferred Vijayawada international school.
The Gurukul School follows the CBSE-curriculum with value-based education additionally providing top-notch academic facilities for the students. We have designed a unique framework of the Gurukul education system with the trio teachings of Vidya, Sadvidya & Brahmavidya this unique method of teachings has positioned as best international schools in Vijayawada. It is very important that the student learn in a peaceful environment and get the support from the faculties all the time like solving the subject-specific queries, increasing the efficiency of learning, removing the fear of asking doubts and building up the confidence.
Video Gallary, International School in Vijayawada
Offered Curriculum
Day School
LKG to UKG
---
CBSE
---
II Lang: Telugu/Hindi
Day School
I to V
---
CBSE
---
II Lang: Telugu/Hindi
Day School/Residential
VI to X
---
CBSE
---
II Lang: Telugu/Hindi
<! -- Modal -->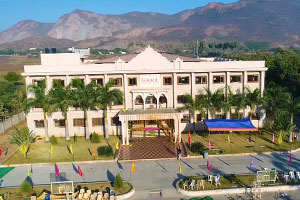 Vijayawada
NH 9, Near R.K College, Ketanakonda Grama Panchayati, Ibrahimpatnam (M), Vijayawada, Andhra Pradesh - 521456, India
See what they say about us
Harikrushna
Management Science (The University of Texas at Dallas USA)
Kanishk Ravidesai
A Gurukulites, Sandalwood Artist
Parents, Students
Reviews

Aadish Wali
Student
Now when I am transferring to a college, I feel very grateful for the Gurukul's big contribution through providing a good background in culture behaviour and personal experience. I spent 3 years in Gurukul.

Ajinkya Nitin Said
Student
Feeling very proud to say that I am the part of Shree Swaminarayan Gurukul, before join this school I was very arrogant but this school is changed my attitude. Now I come to know the importance of parents as well as education.

Alok Agrawal
Business
We will always be indebted for the fact that our children have got the knowledge of mental and physical education, mental development, and it is possible only in this institution in the era of professional education of today's education.
Latest Updates at
Swamianrayan Gurukul International Schools